Residential Carpet Cleaning
Our carpet cleaning process starts with us pre-spraying your ENTIRE carpet, not just the heavily trafficked areas. We then run a rinse through the cleaning wand - rinsing out the soil and the cleaning solutions. This ensures your carpet is not left with a sticky residue, thus avoiding the problem of resoiling so quickly. We then overlap our wand strokes 50%, thus rinsing each fibre 4 TIMES!! We are essentially doing double the cleaning that you get with other copmanies.
We leave you with a soft and comfortable feel, fresh and renewed smell, and a deep and professional clean that lasts.
Contact Golden Ears Carpet Care for more details. Email Us!
---
Residential Upholstery Cleaning
The Golden Ears Carpet Care Team cleaning uses only premium cleaning products and the best equipment. Our professional grade cleaning machines reach deep into the folds, cracks, and crevices of your furniture to remove all deeply hidden and embedded stains, dirt, dust and germs. We remove the messes without causing harm to your furniture.
Golden Ears Carpet Care offers CERTIFIED upholstery cleaning technician to clean your sofas, arm chairs, love seats, chaise lounges, ottomans and more. Do not let the inexperienced and uneducated risk damaging your expensive upholstery!
Golden Ears Carpet Care can treat all types of upholstery textiles including micro fiber, suede, cotton, and wool.
Contact Golden Ears Carpet Care for more details. Email Us!
---
Commercial Carpet Cleaning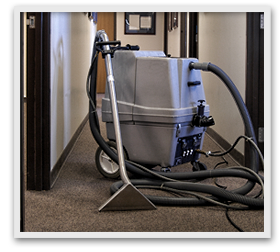 Your office/commercial premises see hundreds, and sometimes thousands, of clients walking through the doors each day, which means that dirt and grime are going to be trodden into the carpets even more quickly than in your home. And as experienced professionals, we understand just how important clean premises are. After all, in business, you only get one chance to make a good impression – and making sure your carpet looks good and smells fresh is vital in ensuring this. Just as importantly, when you have your carpets cleaned professionally, on a regular basis, you'll be boosting staff morale and quite possibly, office productivity.

At Golden Ears Carpet Care our philosophy is that every detail counts. That's why we employ only the most experienced, well-trained staff, and use heavy-duty, state-of-the-art machinery, guaranteed to remove all kinds of deeply-ingrained soil, dirt and dust particles from the fibers of your carpets. We have served hundreds of businesses -retail premises, corporate offices, shopping malls, places of worship and many more. And because we recognize that every client is an individual, we offer tailor-made packages for your specific needs, whether monthly, quarterly, semi-annually or annually.

Contact Golden Ears Carpet Care for more info.
Email Us!